This September, Metis is excited to welcome four new members of staff to the team – Nick, Tish, Aaron and Luca. Nick and Tish as Consultants, Luca is Metis' first Work Placement Civil Engineer and Aaron is the first Apprentice Civil Engineer here at Metis. Welcome!
Nick studied at Coventry University, graduating with a BSc Geography and Natural Hazards (Hons) Degree. Previously, Nick worked at Odyssey in Basingstoke, where he started as a Graduate Engineer, was promoted to 'Engineer' and spent over 2 years there. Nick's work focused on writing Flood Risk Assessments and designing drainage strategies for residential developments of all scales. While at university, Nick completed a placement year in a Lead Local Flood Authority (LLFA) and has previous experience of reviewing planning applications. He is looking forward to getting involved in LLFA work and gaining further experience in assisting them to carry out their roles and responsibilities. Nick is a qualified football referee and enjoys going to the gym, running, and going to the pub to watch football with his friends.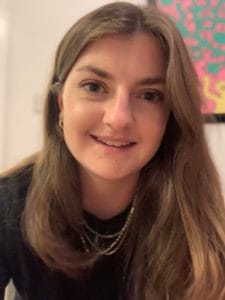 Tish studied at Durham University, graduating with a degree in Geology. Following this, she completed an MSc in Climate change: Environment, Science and Policy at Kings College, London. Since then, Tish has worked at the Water Research Centre (WRc) in the Catchment Management team, where her work involved catchment modelling, the assessment of the effectiveness of environmental policies, and policy compliance assessments. Tish is looking forward to getting involved with LLFA work and assisting them in carrying out their roles and responsibilities, in addition to finding out more about the wide range of projects Metis has to offer. In Tish's spare time she enjoys running, playing hockey, yoga and travelling (when allowed!).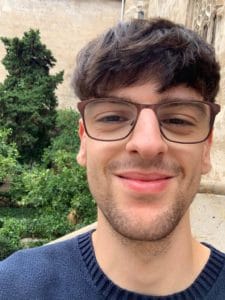 Luca is from Milton Keynes and is currently studying BEng Civil Engineering at Brunel University. He has just completed his second year of the course and will be returning to complete his third and final year after this placement in September 2021. Luca is excited to learn a lot working at Metis and having the opportunity to work with different departments throughout his placement. In Luca's spare time, he enjoys playing and watching football, and watching Formula 1.
Aaron is half English and half Scottish, was born in Newcastle and has lived all over the UK. He recently finished his A levels at Reigate College after studying Physics, Maths and Geography. Aaron's Apprenticeship with Metis will run alongside his first year on his BEng Civil Engineering course at London Southbank University. He is very excited to start learning new skills, such as AutoCAD, modelling and QGIS mapping. In Aaron's free time, he enjoys martial arts, running, snowboarding and gaming.
Welcome all, we are excited to work with you!