June 23rd is International Women in Engineering Day, a global day celebrating the incredible work women engineers do to support lives and livelihoods around the world.
With women still underrepresented in the engineering field, comprising 16.5% of all engineers in the UK according to Engineer UK, we are feeling especially proud of our gender-balanced team. In honour of International Women in Engineering Day, we asked two of the Metis team what got them into engineering.

Lucy: Flood risk consultant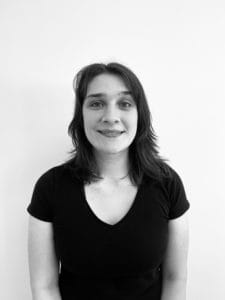 Hello, I am Lucy, a flood risk consultant at Metis. I was inspired to get into engineering at the end of sixth form after studying psychology and geography and realising neither subject fit. I have always been described by teachers and tutors as a good all-rounder. My Grandpa (who was a trained architect) said I would suit engineering as I am creative but good at maths and I signed up for a diploma course that week. I have never looked back; I enjoy the many fields of work engineering can offer you.
I tried highways, residential, CAD design, even aerospace suppliers, my biggest challenge has been finding one area of engineering that grabs my focus the most. All became clear when, after finishing the final year of my construction management degree and working for 5 years in different roles, I studied flood risk for my dissertation. It appealed to my values, having been very aware of climate change from school and wanting to make a positive impact on global temperature rises, pollution and biodiversity through both my lifestyle choices and in my work.
I have also found my niche, a love for managing projects, through my studies in Construction Management. It makes me proud to plan a project from inception to completion and contributing towards it running successfully and smoothly. I enjoy supporting my project teams with guidance or resourcing to facilitate the work they are delivering.
Donita: Engineer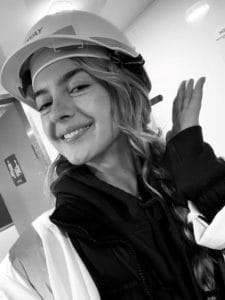 Hi, I'm Donita, an engineer at Metis Consultants. My journey into engineering started when I decided to do some work experience with a large engineering consultancy during my GCSE's. The short time working with other engineers and shadowing their daily activities, as well as having family members involved in the industry, sparked my interest and I made a commitment to myself to study civil engineering.
My journey with Metis started when I interned as an engineering technician and, 6 months later, started the graduate scheme. I have just been promoted to Engineer, designing junction improvements, cycleways, and low traffic neighbourhoods. The aspect I enjoy most about engineering is that I get to witness my work as a physical entity. The project I am most proud of has been delivering and project managing Blue Anchor Lane. This scheme consisted of the introduction of a zebra crossing to improve connections to larger developments and encourage more walking and cycling, as well as be a pleasant area for the public to rest and enjoy. I am proud that I was able to deliver and project manage a complex scheme, as well carry out a Principal Designer role, under Metis.
My biggest challenge has been working during the COVID-19 lockdown. I started my role at Metis whilst under lockdown and found it challenging to not be able to easily communicate and engage with my colleagues.