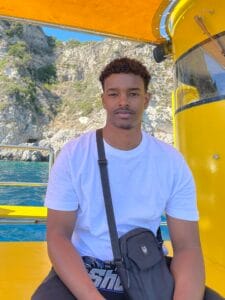 Hello, I'm Abdul Amin and I have recently joined Metis as a graduate engineer in the Project Management team. I have a strong interest in Civil Engineering and I have recently completed my Master's in Project and Infrastructure Management at Brunel University London.
I am looking forward to getting to know everyone here at Metis as well as working on some impactful projects. I would like to develop my career at Metis and gain experience in the industry as well as work towards becoming a Chartered Engineer.
In my spare time, I like to get involved in a lot of sports especially football and basketball. I also enjoy travelling and exploring new places.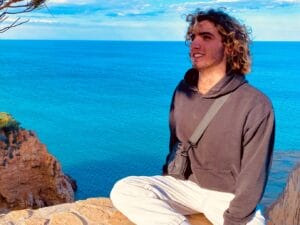 Hi everyone, I'm Lucas, and I have recently joined Metis as a Graduate Engineer in the Water Management Team. I studied Biosystems Engineering back in Barcelona and I just graduated from Imperial College London with a master's degree in Environmental Engineering. I am very excited to be part of Metis Water Management Team  and gain some valuable experience in the industry.
When I'm not in the office, you can most likely find me spending time with friends or doing some exercise. Otherwise, I'm probably in my room playing the guitar.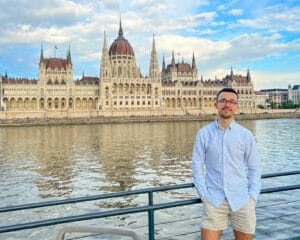 Hi, I'm Adam and I have recently joined Metis as a Consultant in the Flood Risk Management team. I'm originally from Adelaide in South Australia but have spent most of the last 16 years here in England. I completed my undergraduate degree in BSc Physical Geography at the University of Leeds, during which I gained a strong interest in flood risk management and investigated the impacts of Natural Flood Management measures in reducing flood risk to Pickering in North Yorkshire for my dissertation. I have recently finished my postgraduate studies in MSc Water and Environmental Management at Queen Mary University of London, which included a dissertation project using 1D and 2D flood modelling to assess the efficacy of river and floodplain restoration measures in reducing flood risk to Salmons Brook in Enfield.
I have also gained almost 18 months of experience at the Environment Agency in their Asset Performance team, working across South Yorkshire to mitigate flood risk through various means including managing flood defence assets/waterways, and reviewing proposals for planned developments located adjacent to watercourses. During my master's degree, I also worked part-time as a research assistant reviewing the Local Flood Risk Management Strategies across all of England's LLFAs to identify patterns in the strengths and areas for improvement within these strategies.
I'm looking forward to applying my existing knowledge and experience of flood risk management within a consultancy environment, alongside gaining new skills through working on delivering and managing projects across London with the team at Metis. During my spare time, my main interests are travelling, photography, taking long walks through London, and trying out new places to eat across the city.