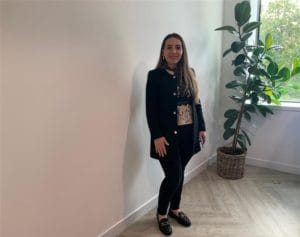 Hello, I am Manjola, an Infrastructure Engineer/ Consultant in the Project Management Hub at Metis Consultants. I have 8.5 years work experience in the local authority in Albania, working in the Urban Planning and Development sector as the Head of Sector and in the Territorial Protection Inspectorate as the Chief Inspector. I have been involved in many infrastructure and residential projects, in the planning, design, implementation and handover stages.
I have a background as a Civil Engineer. I graduated in 2010 from the Polytechnic University of Tirana, Albania. Also, I did a postgraduate Master of Science in Structural Engineering in 2013 in the same university. Recently, I completed a postgraduate Master of Science in Construction Project Management degree in London South Bank University.
I would like to develop my career in project management at Metis. I hope to become a Chartered Project Manager with the Association for Project Management  (APM) organisation.
I have a strong interest in research, especially in Building Information Modelling and I have been part of a research project focused on City Information Modelling.
During my free time, I enjoy walking in the park and playing with my kids.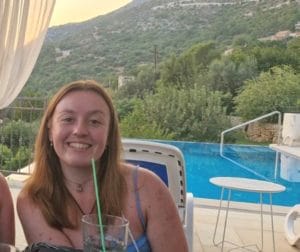 Hi everyone! I'm Connie and I have recently joined Metis as a Work Placement Civil Engineer currently within the Water Management Team. I have just completed my third year studying Civil and Structural Engineering at the University of Sheffield and will be returning next September to complete my final year.
I'm really looking forward to using this year for learning valuable new skills and gaining experience working on some challenging and interesting projects with the rest of the team.
In my spare time I'm an avid reader and I particularly love a good True Crime novel. I also enjoy keeping active and can often be found walking around the local countryside or doing yoga.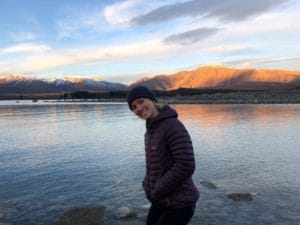 Hi everyone, I'm Eliza and have just joined the Local Flood Risk Management team as a graduate consultant. I graduated this summer from the University of Bristol with a degree in geography and a dissertation on flood management of the Mississippi. I'm looking forward to getting started at Metis and working with everyone on some more local solutions!
Outside of work I can probably be found doing a little bit of running, a little bit of cycling, maybe some climbing and probably some camping.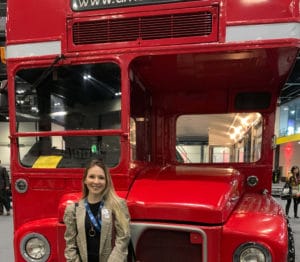 'Hey, I'm Giovanna and I've just joined the Water Management Team as a Graduate Civil Engineer! I studied Civil Engineering in Brazil, and it was in the field of water and sanitation that I found myself professionally. To further my knowledge in this area I decided to come to the UK to do my master's in water resources management at the University of Southampton.
I've been working on projects in the area since 2016 and from then on, I believe more and more that efficient water resource management should be based on multi-actor and multi-level strategies. My experience in Brazil was focused on the elaboration of sustainable development plans and river basin plans such as the Amazon basin. Now I hope to contribute to water resources management on a municipal scale to impact more directly on people's lives. That is why I am very excited to be part of the Metis Water Management Team!
Besides, when I'm not working, I like to go out to photograph, explore new places in the city to eat and hang out, and watch Chelsea and Coritiba matches – my favourite teams in the UK and Brazil.'
Hello, I'm Eliane and I have recently joined Metis as a Graduate Consultant in the Local Flood Risk Management team. I am originally from Perth in Western Australia but have been living in Bristol for the last 12 months where I completed my Master's in Climate Change Science and Policy. I am looking forward to getting to know everyone at Metis and working within the LFRM team. Particularly, working with local councils and gaining experience in the industry. Outside of work, I enjoy exploring London, exercising and being outdoors when the weather isn't too bad!