Yesterday we welcomed not one, but three new members to the team.
Joining the team are an Engineering Intern – Alissya, a Graduate Engineer – Jessica , and a Graduate Consultant, Lucy.
Let's get to know these ladies a little bit better.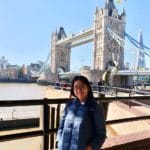 Hi! I'm Alissya and I've just finished my third year of my MEng Civil and Environmental Engineering degree at Imperial College London. I'm from Malaysia, but have lived in Brunei for most of my childhood. I'm so excited to join the team at Metis as an intern for the next two months! I'm particularly interested to learn more about highways and asset management, and to be able to get hands-on experience with project work. Outside of my studies, I like to volunteer whenever I can. Whether it is a bake sale, beach clean-up, or building a kindergarten, I love to do what I can to make a positive difference to those around me. I also enjoy cooking all sorts of recipes and going for the occasional run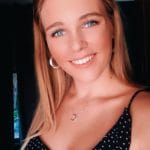 I just graduated from Brunel University, London, with MEng Civil Engineering with Sustainability and Professional Development. I completed my placement year at Turner & Townsend London as a Junior Consultant within the Health, Safety and Quality team. I have joined Metis as a Graduate Engineer within the Highways Team and look forward to being part of a team producing high quality, innovative and sustainable projects. In my spare time I enjoy staying active through various activities such as netball, gym, bouldering, rugby, mixed martial arts, and so on.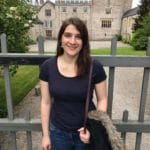 Hello, I am Lucy and I have just graduated this year with a BSc (Hons) in construction management. I researched the challenges for Lead Local Flood Authorities in flood risk management and this is my chosen career path. I am looking forward to working with the LLFA Team at Metis and developing what I have learned. I truly want to make a difference in this field as it will be increasingly important in the future as weather events become more severe and frequent. My previous experience in highways, asset management and working in a local authority will help me further develop my skills in this current role. In my spare time, I love backpacking, going to gigs and trying out new restaurants and pubs.